How can Pharma preserve quality while cutting energy costs?
As Pharma companies strive to reduce their costs and environmental impact, they also need to maintain the premium quality of their products.
Energy efficiency measures can help Pharma companies lower energy costs without sacrificing top-notch quality.
According to an article by the UK Centre for Process Innovation, implementing energy-efficient measures in pharmaceutical manufacturing can reduce energy consumption by up to 50%.
In this blog post, we will explore best practices for improving energy efficiency in pharma manufacturing as well as the benefits it provides.
Energy consumption in healthcare is significant, and pharma companies have a responsibility
to reduce their environmental impact.
Improving energy efficiency results in economic and environmental benefits, including cost
savings and reduced carbon emissions.
Maintaining high-quality products while reducing energy costs is possible in the
pharmaceutical industry.
The Problem: Energy Consumption in Healthcare
As Pharma companies strive to reduce their costs and environmental impact, they also need to maintain the premium quality of their products.
In October 2022, the Société Arabe Des Industries Pharmaceutiques SAIPH and Wattnow signed a partnership contract for implementing a smart energy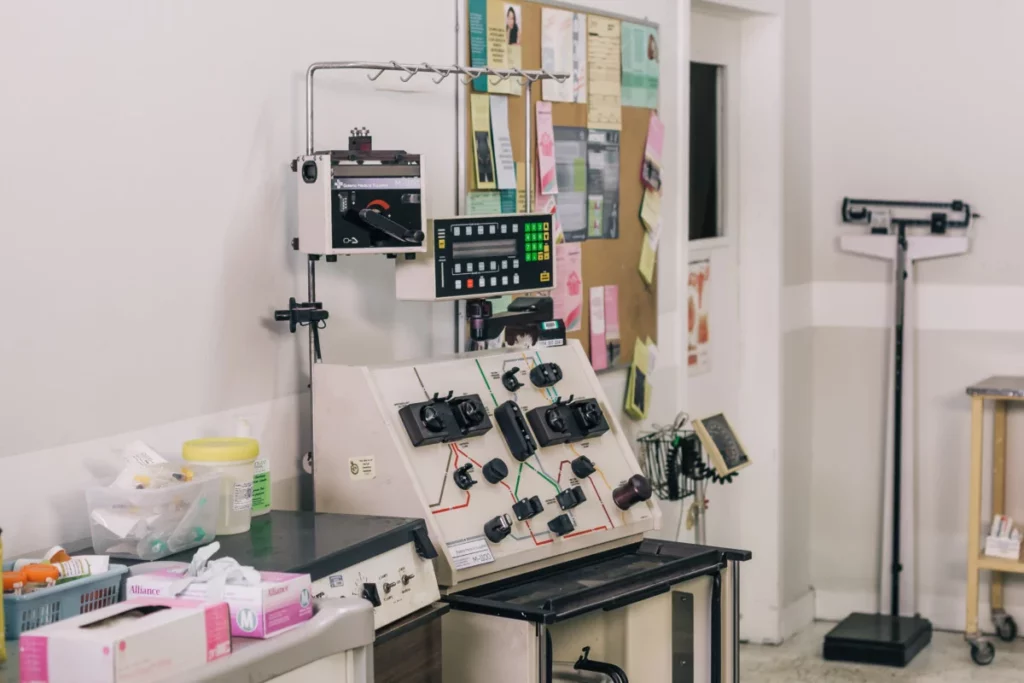 The healthcare industry is known for being one of the most energy-intensive sectors globally, with hospitals and medical facilities accounting for a significant portion of global energy consumption.

Here are some eye-opening numbers about energy consumption in the healthcare industry: 
Hospitals account for 5% of global greenhouse gas emissions, according to a report by the European Commission. (Source: Pharmaceutical Technology)
The average hospital is using 2.5 times more energy per square foot than the average commercial building. (Source: Healthcare Design Magazine)
In 2019, the pharmaceutical industry emitted 48.55 tonnes of CO2 equivalent for every $1m generated – 55% more than the automotive industry. (Source: Health Care Without Harm Europe)
A study published in the Journal of Hospital Infection Control found that temperature and humidity control in hospitals account for 20-30% of energy consumption. (Source: Energy Manager Today)
Without action, healthcare's CO2 footprint is predicted to triple by 2050. (Health Care Without Harm Europe)
The ABPI reports that 80% of the largest biopharma companies have set net-zero or carbon-neutrality targets, and others have committed to short-term greenhouse gas emissions reductions.
These numbers highlight the significant impact of energy consumption in healthcare and the urgent need for energy efficiency measures to be implemented.
Change is possible – Action is needed
Despite facing unique challenges such as regulatory barriers and the need for specialized equipment and facilities, pharma companies can still take steps to reduce their energy consumption and increase their profits.

=> The numbers back it up: According to an article by NNE, reducing energy consumption by 20% in pharma manufacturing can save companies up to $2.4 million annually.
According to an article by the UK Centre for Process Innovation, implementing energy-efficient technologies in pharmaceutical manufacturing can reduce energy consumption by up to 50%.
And now, without further ado, let's explore how they can do that. 
Reducing energy costs and emissions in Pharma manufacturing
The world of pharmaceuticals is fiercely competitive. Therefore, manufacturers realize the critical role that efficiency plays in gaining a much-needed edge over their competitors.

Maintaining high product quality, while reducing costs, can be a challenge for many pharma manufacturers. One of the most successful methods to overcome that is improving energy efficiency. These improvements can lead to gains in productivity and profitability. Let's explore some of them.
1) HVAC
Monitoring the efficiency of heating, ventilation, and air conditioning (HVAC) systems on a 24/7 basis is critical due to their continuous operation.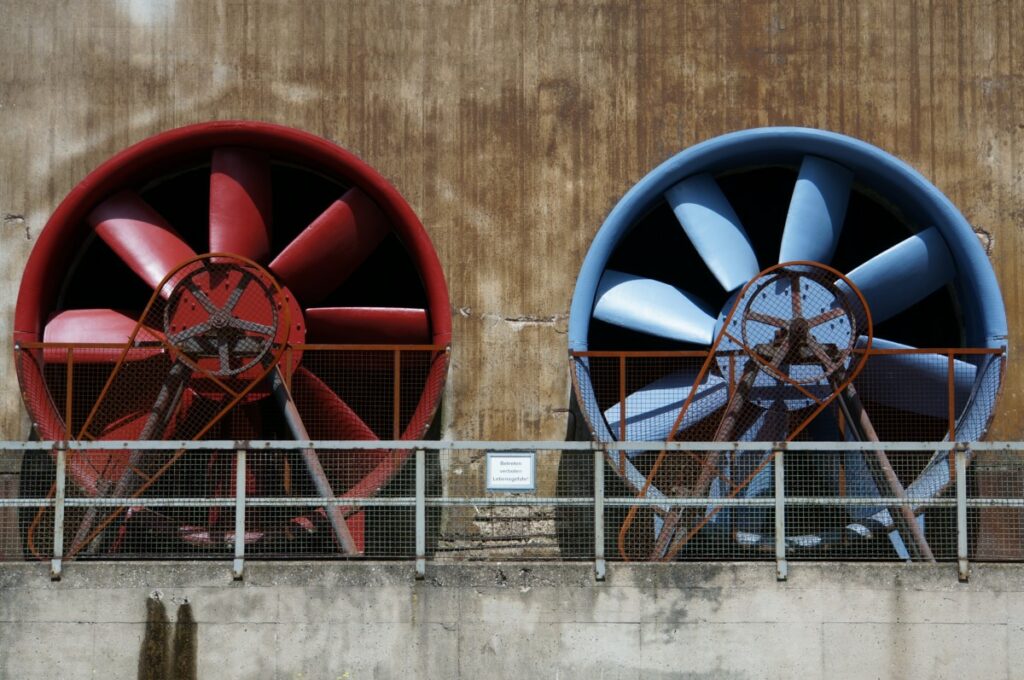 Here are a few considerations to take into account:
Conducting a detailed audit of the HVAC system to evaluate system baseline performance, allowing companies to budget more effectively and identify cost-saving efficiency upgrades.
Installing flow meters, power meters, temperature, and relative humidity sensors can improve real-time control decisions, reporting on key performance indicators (KPIs), measurement, and
verification.
Automatic energy management systems can provide a centralized view of the HVAC system, enabling companies to track performance, identify trends, and highlight potential problem areas.
Matching the HVAC system to actual space user requirements, providing fresh-air pre-cooling coils, and installing variable frequency drives on air-handling unit (AHU) fans, chillers, boiler combustion fans, chilled/hot water pumps, and water pumps can significantly improve energy efficiency and reduce costs.
Replacing old HVAC systems with newer, more efficient ones could also lead to substantial energy savings.
2) Compressed air
Compressed air is a commonly used resource in pharmaceutical manufacturing, utilized for equipment operation, vacuum cleaning, spray systems, and instrument air in hazardous areas.

Compressed air must be filtered to comply with strict contamination control standards when it comes to pharma products. Despite its widespread use, compressed air is among the least energy-efficient applications in drug manufacturing plants.

Therefore, careful moderation is required to minimize unnecessary usage, and more efficient compressors should be employed when possible.
3) Pumps
Pumping coolants in pharmaceutical manufacturing is an energy-intensive process.

When insufficient time is allocated for proper engineering analysis, design engineers are often forced to compensate by oversizing pumps, leading to inefficient operation.
In the initial choice of a pump system consisting of a pump, a drive motor, piping networks, and system controls, it's critical to prioritize energy cost considerations over initial costs.
4) Lighting 
In terms of lighting power usage, there are two main factors: light fixtures/lamps and lighting controls.

LED bulbs are a great option for general lighting, as they offer lower power densities than fluorescent fixtures, resulting in immediate energy savings.
Incorporating task lighting in work areas and benches can further reduce energy consumption.

Lighting controls such as dimming lights in areas with windows based on available daylight and shutting off lights in unoccupied spaces can also provide additional savings in lighting power compared to conventional methods.

These methods can be combined for maximum efficiency gains.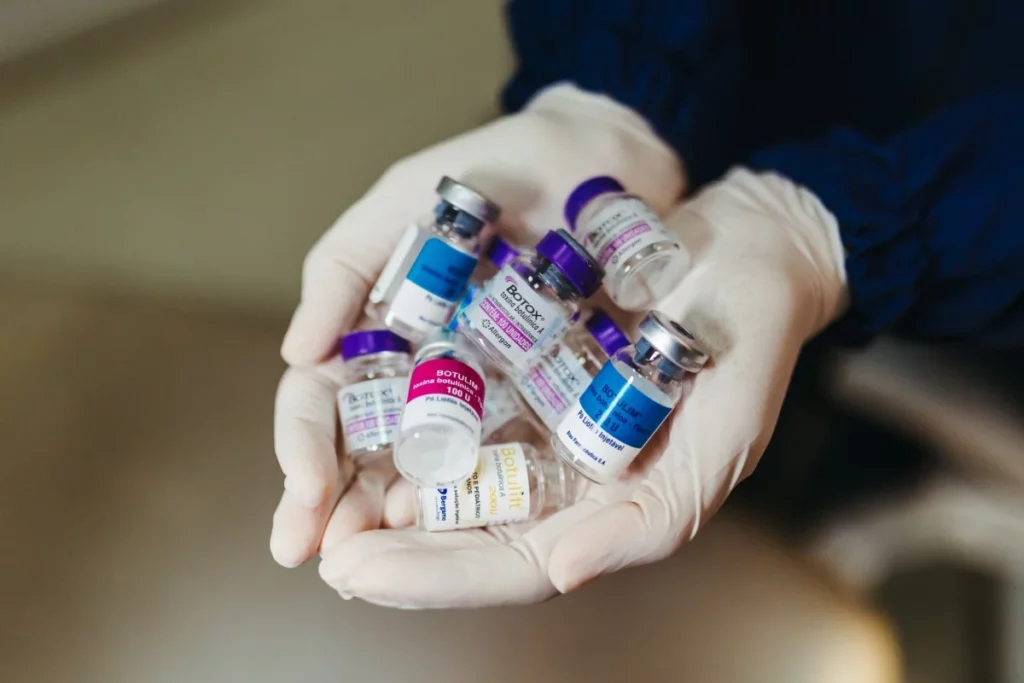 Continuous manufacturing is another efficient method that consolidates multiple production stages into a single, uninterrupted production line, serving as a beneficial alternative to batch manufacturing for companies.

For example: In 2019, Sanofi (a French healthcare firm) inaugurated a continuous manufacturing plant in Massachusetts, USA, which is projected to produce 80% fewer carbon emissions than their earlier facility.
The pharmaceutical industry has demonstrated a strong commitment to adopting greener energy practices. Many major drug companies have set ambitious targets to reduce their carbon footprint. 
For instance, J&J aims to source all of its electricity from renewable sources by 2025 and plans to achieve carbon neutrality across its own operations by 2030 and net-zero emissions across its entire value chain by 2045. On the other hand, MSD intends to become carbon neutral across its operations by 2025 and reduce value chain emissions by 30% before 2030.
Pfizer has pledged to achieve carbon neutrality by 2030, including reducing direct emissions by 46% and purchasing all of its electricity from renewable sources. Through a virtual power purchase agreement with Vesper Energy, Pfizer expects to run its North American operations entirely on solar power by the end of 2023.
Similarly in Europe, Novartis is committed to achieving carbon neutrality across its operations by 2025 and throughout its supply chain by 2030.
Improving energy efficiency is becoming increasingly important for pharma companies, both for economicand 
environmentalreasons.
By implementing energy-efficient measures, companies can reduce their carbon footprint and increase their competitiveness, all while maintaining top-notch quality for their products.
Want to start saving energy on your ongoing project? Contact us today to discuss your needs.
Q:How can pharma companies measure their energy savings?
A: Companies can measure their energy savings through energy audits and continuous monitoring of energy consumption over time.
Q: How can companies create a culture of energy efficiency in the workplace?
A: Companies can encourage employee engagement through training, incentives, and communication about the importance of energy efficiency.
As Pharma companies strive to reduce their costs and environmental impact, they also need to maintain the premium quality of their products.
Join forces with like-minded individuals to revolutionize the way we manage energy.
Subscribe to our newsletter
Join our energy-saving tribe and receive regular blog updates, news, and inspiration straight to your inbox!